I am behind on the pictures, so here are a lot. Also, the blog was acting up with posing pictures, so I had to use a new photo sharing service, Photobucket. I hope they come out okay!
First, Katelyn's volleyball team is undeafeated going into their last game this Monday night against the only other undefeated team (which happens to be her father's school, Young!). It should be a fun game. She is #18.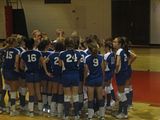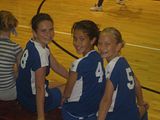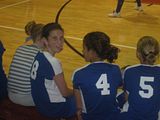 Also, I know it is now over a month, but Katelyn is now officially a teenager. She is such a beautiful, smart, talented, fun-loving, caring young lady and I am so proud to be her mom! We are truly blessed by her. We usually give the girls either a big gift or a big party from us. Usually they always pick a big party! This year, Katelyn wanted a computer. With help from grandparents, she got an apple computer. She is giddy with excitement. She set the whole computer up by herself, only needing help with internet hook-up. It was a good decision. This computer will take her all through school. Also below is a picture of Katelyn with cutie pie Bryn and one of Katelyn at a choir concert. She could not get her uniform off fast enough, but I thought she was beautiful!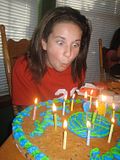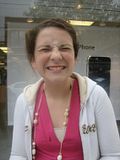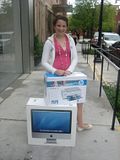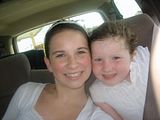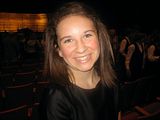 Now, a picture of the yikes at a recent Ranger game, and Jadyn making a silly face with Jake.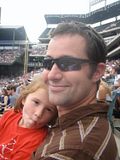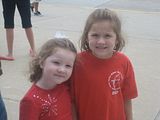 Bryn with Dillon and Conner Kinney (who go to her same school) at a beautiful tree in their front yard.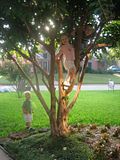 Today I got to spend much of the day with my sister and my beautiful niece Ella Grace. Here are a few pictures of her. This is one of her first times in a highchair! Also, I tried my wig on her to see how she might look one day with hair. All babies in our family have very little hair until at least one, usually two years old! Fine for boys, but girls... we need bows! Then, Mandy stopped by with Jace for a surprise visit. I was at the doctor with Katie, but Bryn took a few pictures for me of the babies and their moms.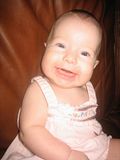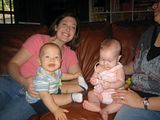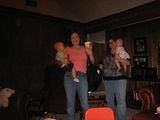 Okay, I now have new hair. Mine is falling all the way out and needed to be shaved off. I am shedding all over the place. So Thursday, I went with my Grandma to a salon in Lewisville I heard about from a fellow cancer survivor that had a great wig cut there a few months ago. I had two wigs from my previous hair loss and they were great then. But, now I wear my hair longer and I was not comfortable in them anymore. So, now I have a little longer one, as shown in the lovely photos. Plus, I am not afraid to show you my newly shaven head. Also, I found out I had a cut on my head. The hairdresser did not cut it and so I have a little dot of hair there until the cut heals. Who knew?? If you want to find out if you have any moles, cuts or abrasions, just shave your head!